I've given you 3 options to pay me with. You can pay with PayPal or Payza or by Mail. I send everything you need to get going once I've receive payment - Send me an email to... GeraldWalkerOnline@Gmail.com to let me know you have paid and which method you paid with. Thanks!


Pay using PayPal...


Click on the "Don't have a PayPal account" link to pay
by credit or check card, if you don't have a PayPal account
right now. You can set one up later on.

Pay by U.S.P.S. Priority Mail...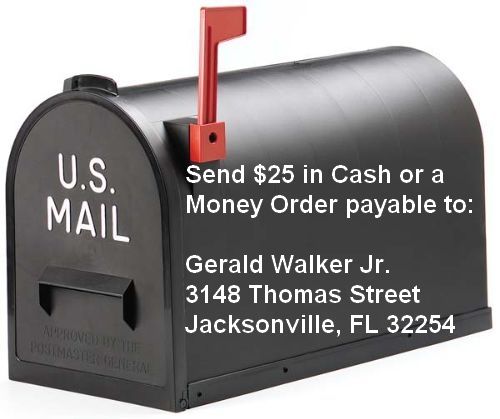 If you send Cashier's Check or a Money Order, I'll send you a SPECIAL BONUS...
"Postcard Marketing Course"
a $300 dollar value
(This is an Awesome eBook!)