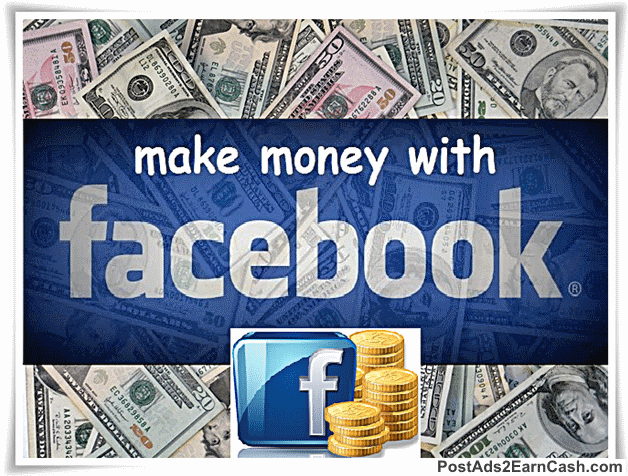 I'm sure the first question you are asking is... What are we doing?

ANSWER... JE Marketing runs advertisements for numerous clients through many facebook ad accounts. It's really that simple!

You can help us increase our advertising reach to people by helping us acquire more Facebook Ad Accounts - we can start by paying you to use yours :)

Instructions to Make Money with Your Facebook Account

Step 1
You should have this
"Instruction"
page opened up in a separate tab so you can refer back and forth with the instructions we are giving you.
Go to...
facebook.com/ads/manager
If you are asked to login - go ahead and login.
The next page should be a page to approve a
"New Account Manager"
or facebook will tell you they are
"Preparing Your New Ad Account"
for you... (There are a variety of pages that may show up)
I don't have an image of the page that tells you to approve a new account manager (I've actually only seen that page pop-up once - and that was when I went through this process), but the image below shows the page where your ad account is being prepared...
(The whole goal with this step is to get you to your
"Ad Accounts"
page)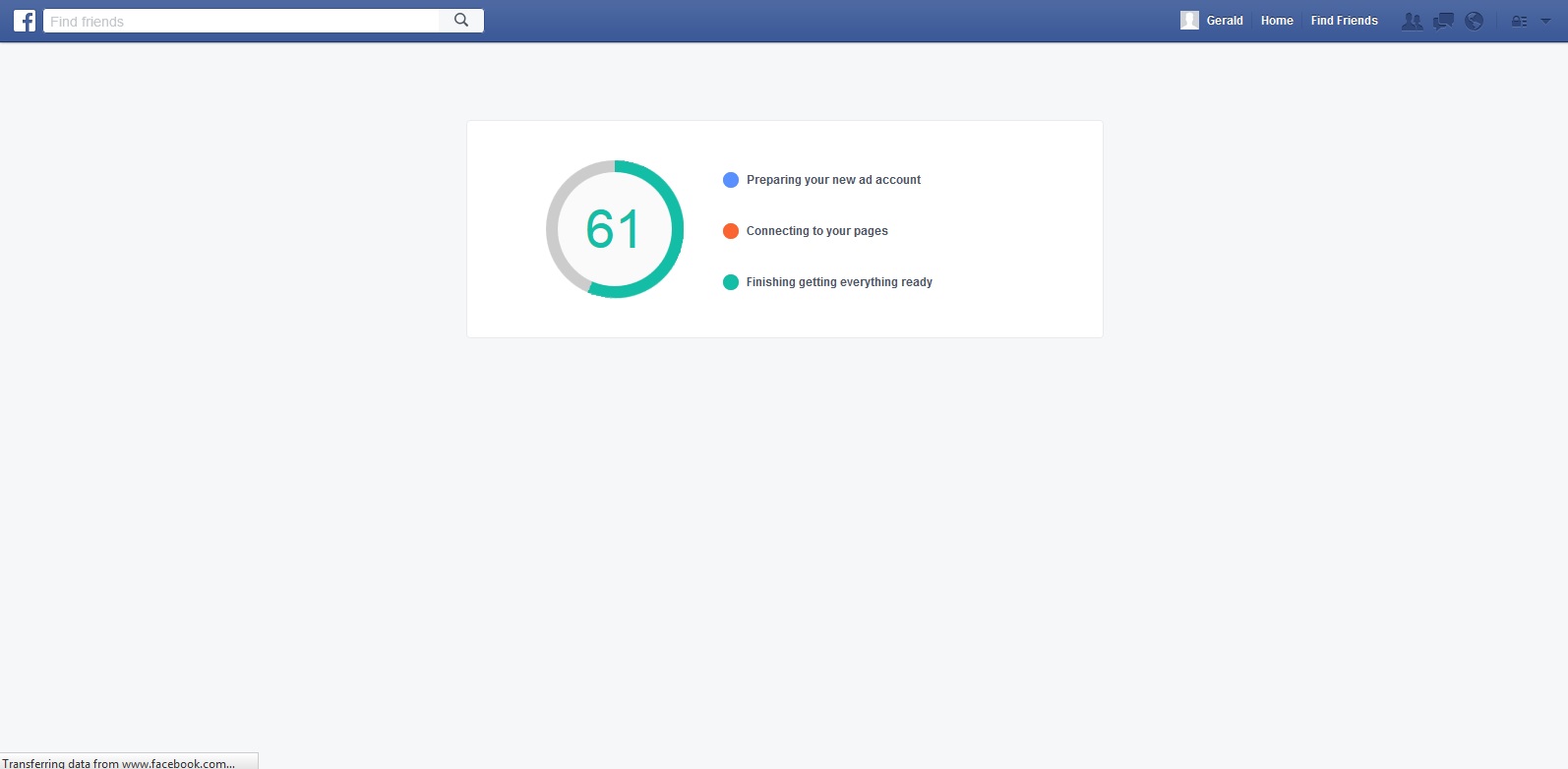 After your ad account is prepared you should see this page...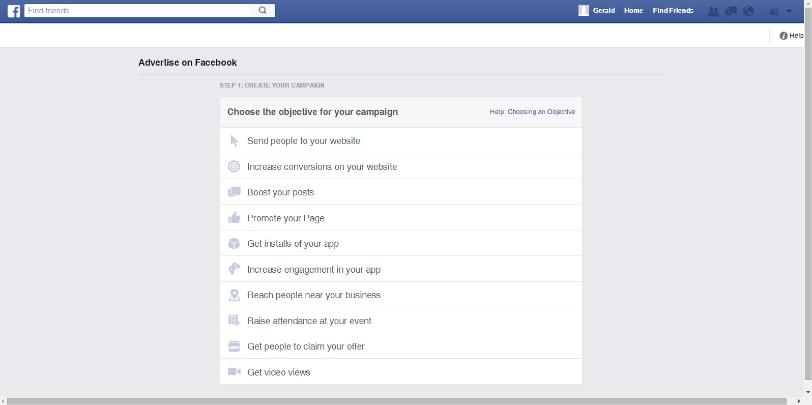 Step 2

The task now is to get your "Account ID number" at the page in the image below...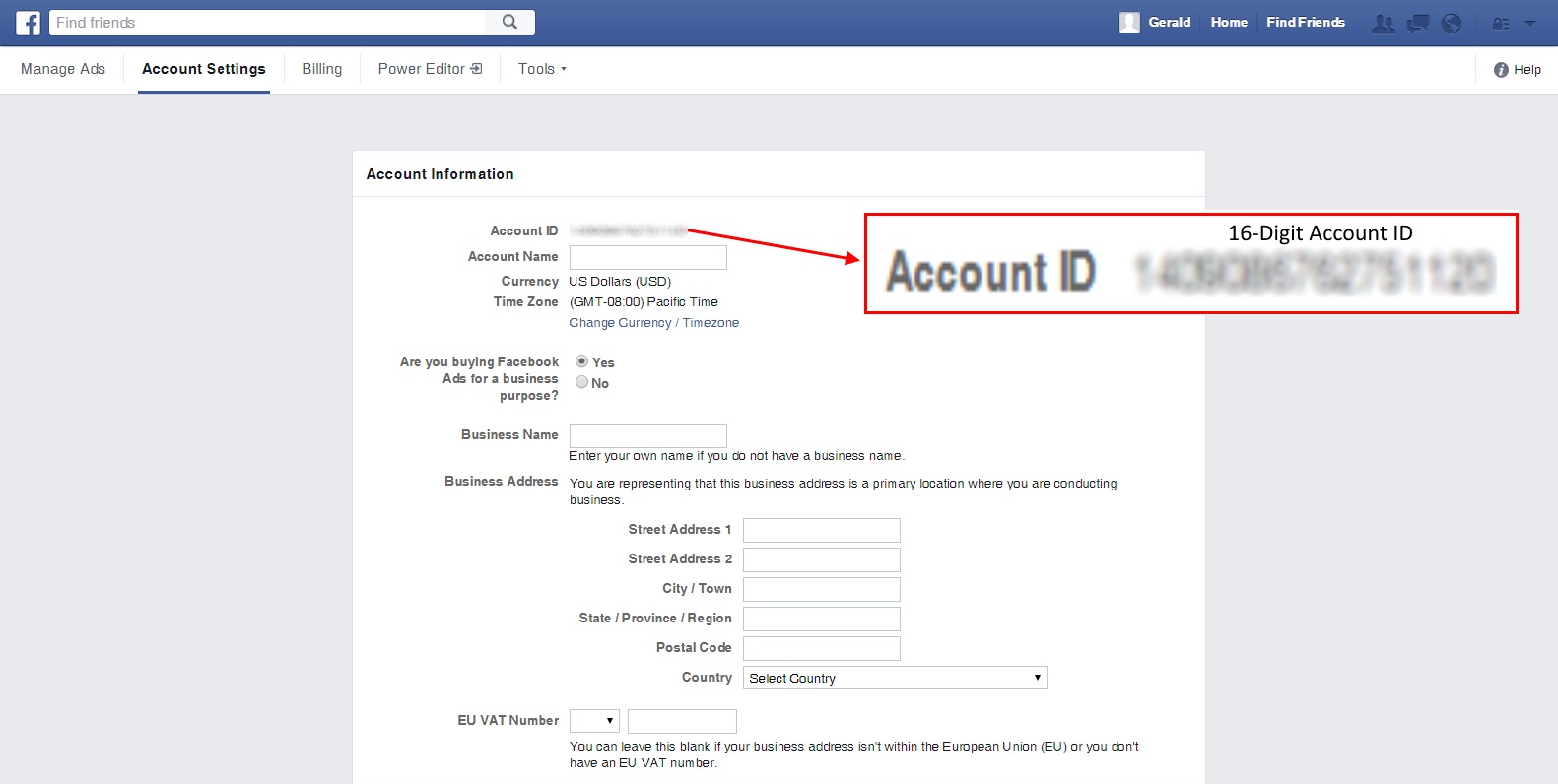 Now that your ad account is prepared you need to get to the page in the image above. You can get to this page by going to this link...
https://www.facebook.com/ads/manager/account/settings
You should already be logged in so you will be taken right to your
"Ad Account"
. This is where you manage your ad accounts - click on the
"Account Settings"
tab in the menu towards the top of the screen. You will see a page like the one in the image above. Your account id number is located there. This account id number can vary in length, depending on the age of your Facebook account. So, it may be 5-digits long or 16-digits long. What's important is you get us the "Complete" Account ID Number.
When you get it we need you to forward us the Account ID Number.
Step 3

Send that "Account ID number" in the form below along with "Your Referrer's Name", "Your Name", "Your PayPal Email" and "Your Phone Number". Your Referrer is the person whose ad you responded to and who sent you to this instruction page. We need your PayPal Email so that we can pay you - that is the only payment method we use. We also need your Phone Number to text/call & verify that you are authorizing us to do this before we can approve you for payment.


Enter your information in the form below...

You will then receive a notification from the "Ad Manager" with JE Marketing that will be assigned to your ad account just like in the image below... (Just in case you didn't know - your notifications can be seen by clicking on the "Globe" image in the top, right-hand corner of your Facebook account window.)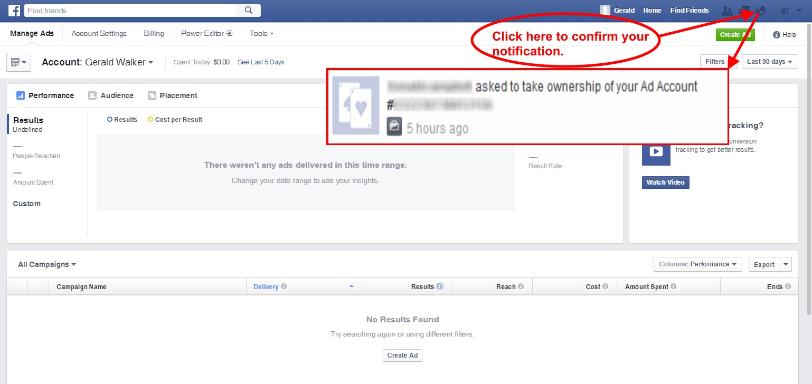 Accept the notification and...
That's it!
We submit a ticket for approval for your payment! You can make $10, $15 or even $20 bucks for every qualified person you send to this page - the increase is determined with the increased volume of people you send!
*DUE TO THE HIGH NUMBER OF RESPONSES WE ARE GETTING FROM INTERESTED PEOPLE PLEASE ALLOW FOR MORE TIME TO SUBMIT AND PROCESS YOUR FACEBOOK AD ACCOUNT AND PAYPAL PAYMENTS. I WILL KEEP YOU UPDATED WITH OUR PROGRESS ON THIS WEBSITE - THANKS.
NOTE: No one will ever ask for yours or anyone else's facebook login details. The account id is all that is needed for an ad manager to use the ad account. This does not disrupt anything you do with your facebook account. You will never even notice what our ad managers do!
If you have any questions contact me (Gerald) at
904-310-0808
or
PostAds2EarnCash@Gmail.com
and I will be happy to assist you!