Make $$$ Posting Classified Ads On Backpage.com!

I'll Show You In The Video Below
How I Post Hundreds Of Classified Ads
Every Day And Generate Daily Traffic
To Get MORE

Customers & Sales


All With Just One Simple Tool!
If You Are Still Trying To Make Money Online, Generate
Traffic Online Or Just Looking For An Effective Marketing
Tool, Then You MUST Keep Reading...
Learn How To Get Your Products, Services And/Or
Opportunities Seen By Millions Of "Buyers" Everyday!
Hello Everyone,
My name is Gerald and I want to thank you for visiting my website. I value your time and appreciate you choosing to spend some of it with me. So, let's get to it!
If you are still looking for a

"Secret"

Course, Tool, or Guru to help you generate lots of traffic you won't be able to buy or get it here. The reason I say that is because there is

NO SECRET

to generating traffic. The only way to get traffic and lots of it is to learn and develop a marketing skill or strategy. Then, you have to put it in action. But, If you want massive traffic you need to take

MASSIVE ACTION

.
Whatever you are doing to promote your business

YOU simply need to do more of it and YOU need to consistently do it

. That's the real secret. You don't need to pay someone to give you some special training or a course. I do believe in furthering your education, but there is so much free stuff out there now that you really don't need to pay for it. So, if you are writing articles - write more articles, if you're using Google Adwords to pay for searched keywords - increase what you will pay for those keywords, if you are calling leads - call more leads, get the idea?
I stress YOU because so many people are under the impression that there exists a

"Complete Traffic Course"

, some

"Magical Traffic Generating Tool"

or an

"All Knowing Guru"

that can get the traffic for you. Unless you are willing to pay A LOT of money to have someone or some company generate traffic for you - YOU will have to do it yourself.
In my case, I developed a strategy to post classified ads. Not just a couple of classified ads here and there. I post hundreds of classified ads every day in hundreds of cities across the United States & Canada - for FREE.
There are a lot of places to post FREE classified ads. One place you can do this is at backpage.com.

Craigslist.org vs Backpage.com
I'm sure some of you are asking which one is better to run ads in, right?
I still post on Craigslist, but they are very strict and limiting. I'm able to post more ads on Backpage.com, than I can on Craigslist. If you want to learn the Craigslist Strategy I use you can purchase it on the
"Home"
page of this website.
I still use a few other sites as well, eg, like Ebay Classifieds, but I fell in love with Backpage because the site was easy to use, the ads were placed quickly and as long as you adhered to their easy-to-understand guidelines, you didn't have to worry about getting banned or having your ad removed.
Backpage has become very popular and has a very high response rate to classified ad postings that are posted there.
The only real challenge people face is that posting multiple classified ads on backpage.com or other classified sites takes a lot time that most of us just don't have.
This is why I developed the
"Make Money Posting Ads"
Strategy. You can post hundreds of classified ads "Hands Free" in a fraction of the time it would take to do it manually.
If you can follow my instructions to post a couple hundred classified ads a day, like the classified ad you responded to, you will be able to secure yourself a very nice, additional income stream.
I can't promise to make you a millionaire, but I can show you how to post a hundred classified ads every day in about an hour. This strategy has been driving a ton of traffic to my websites everyday. I've written out a short and simple step-by-step set of instructions that walks you through on how to do this. You can have everything set-up and running today.
The first part of my strategy is the short and simple
Step-By-Step Instructions
that includes the classified ads I use. Follow this and you can secure an extra income stream for yourself and be on your way to start off making
$100, $300 or even more every day
.
The process is very simple... All you'll do is post classified ads to the hundreds of cities on backpage.com and within days or even hours watch the money pour into your PayPal account or wherever you're sending it!
Here's what you're going to need to get started:
1) A
PayPal account
or something comparable like
AlertPay
. (If you don't have an account, no problem, just go to PayPal.com or Alertpay.com and register)
2)
$47.00
to purchase your
"Make Money Posting Ads"
strategy. (Step-By-Step Instructions)
3)
$69.99
to purchase your
"Cute Backpage Poster"
Software. (You earn commissions on each sale!)
3) About 60 to 90 minutes a day to work (any time that fits your schedule)
4) Simple Computer skills (Cut, Copy, Paste, etc.)
You need to have all of the above in place. So, make sure you get all of this done.
Here's what you'll be doing:
1)
Setting-up your "Make Money Posting Ads" Strategy
(Follow the detailed instructions)
2)
Posting different classified ads to hundreds of cities using your "Cute Backpage Poster" Software
. (Watch tutorial video above)
3)
Posting classified ads Daily
- This is what makes this strategy work -
"Daily Posting"
. The person who gets the most exposures to his or her business wins. So, when you start doing this make sure you check your email for orders at least 3 times a day and your PayPal account daily as money starts to pour in!
You'll get some of my classified ads that I started off with, but you need to take those ads and make them your own. If you're uncomfortable or just not a skilled ad copy writer, then I would highly suggest you check out... (Click on the image below)


This course is the best course out there for learning how to develop your own copy writing skills.
Over time I have developed more classified ads, which is something you will want to do for yourself as well. I would highly suggest that you personalize your classified ads a little so they don't look like everyone else's.
There are hundreds of cities available on backpage.com to post these classified ads to free of charge. Once you get started, your job will be as simple as taking the classified ads and posting them in the hundreds of cities on backpage.com.
Now, the second part and a key component to getting the hundreds of classified ads out every day is the Cute Backpage Poster Software. You'll need to install this software on your computer to use it.

With The Cute Backpage Poster Software You Can Get More Exposure For Your Product(s) or Service(s) and Increase Your Customers & Sales Exponentially!

You can Post in Different Categories & Run Different Ad Campaigns in Different Cities all over the United States & Canada. This is every marketer's dream strategy. You can blitz your competition and cover the web worldwide.


Imagine if you were to post 200 ads per day (takes me about 1 - 1 1/2 hours each day) and made just 9 sales from the 200 ads posted. Let me break this down for you...

9 sales X $47 profit from each sale = $423...

$423 X 5 days of posting ads = $2,115/a week or about $8,460/a month!


For me, marketing the "Make Money Posting Ads" Strategy for as low as

$47 bucks

allows me to get some really great conversions. I market other products with this strategy as well. Whatever your product, service or opportunity this is the software that can get the word out about it. Backpage ads are showing up at the top of Google searches every day. You can stop missing out and start getting in on this action today.
Post AUTOMATICALLY in the Service - Real Estate Section
Post AUTOMATICALLY in the Service - Financial Section
Post AUTOMATICALLY in the Service - Misc. Section
Post AUTOMATICALLY in the Service - Business Services Section
Post AUTOMATICALLY in the TOP 50 Cities
Post AUTOMATICALLY in the TOP East Coast Cities
Post AUTOMATICALLY in the TOP West Coast Cities
Post AUTOMATICALLY in both Biz Ops and Biz Service in ALL Cities

This Is The Best Classified Ad Posting Strategy
Combined With The Cute Backpage Poster Software. Start Making $Money$ Today!


AD EDITOR

SAVE & STORE MULTIPLE ADS
SAVE URLS
HTML COMPATIBLE
The fastest way to post on backpage guaranteed!
With this software, you can actually post 100 ads on Backpage while you eat dinner. It is so easy! By doing this, you not only save time, but you increase the amount of exposure and potential sales for product(s), service(s) or opportunities(s) that you're promoting.

You really can't afford to not have this software if you post ads on Backpage.

This strategy is so easy and exciting! Everyday I wake up and basically run to the computer to check my PayPal account for new payments. I've been using the same ads for some time now and they are making money for me daily. This will not make you filthy rich but you will definitely make a great supplemental income or extra income stream.

(Note: most successful Internet Marketers have multiple streams of income. So keep adding more to your plate as you get used to doing this!)
So let's get you set-up!
STEP #1

First, you are going to purchase the
"Make Money Posting Ads"
Strategy, that will give you the following:
1) Step-By-Step Instructions on "How" to use the strategy
(Explains the whole strategy in detail)

2) Pre-written ads
(Some of the same ads that I personally use to this day)
After your
$47.00 payment
is submitted, you will be emailed your
"Make Money Posting Ads"
kit within 12 hours or less. This is really an offer you can't afford to ignore.
Click the
"Buy Now"
link below to purchase your
"Make Money Posting Ads"
Strategy:
There is a one-time $69.99 fee to get the software from Fastrac Solutions, (and that's it - no other fees, ever. Accept for the "Captcha Credits" you'll need to make this a "Hands-Free" tool). To really appreciate this software though I suggest you try your first week just posting ads manually. Then, in about a week, pick up the software. I promise you will never want to go back to manually posting ads.

Click on the image below to get your software: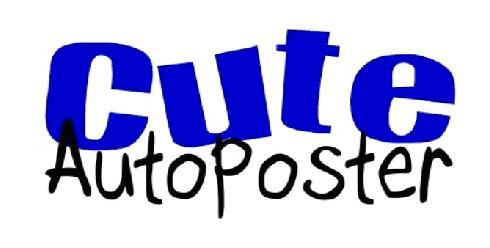 Click Image Above

There is a very detailed video training page to help you when you are first getting started with using the software.
For any further assistance you can email me at
WalkerG1971@gmail.com or call me at 904.428.8040
with any questions.
I'm here to help in anyway I can!
Legal Information
Privacy Policy | Terms Of Use | Earnings Disclaimer

Copyright © 2010-2011 www.PostAds2EarnCash.com.
All Rights Reserved.